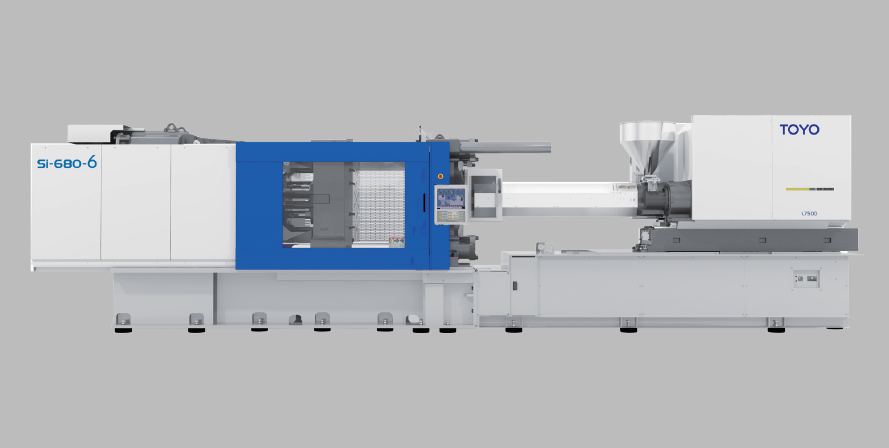 Last arrival at our family
posted by:

MuldingFormUser
Our company thinks, that the future of injection moulding goes ahead together with the development of electrical presses. For this reason, we have decided to aim this point: one of our last investment is a Toyo Si-680-6 totally electric.
The injection machinery range called "All Electric" of Japanese constructor Toyo (Hitachi Group), distributed in Europe from the Italian company Toyo Europe located in Brescia, includes models with closing force from 30 to 850 tons. Toyo produces electrical actuation machineries from 1984 and realizes more than 3 thousand presses pro year nowadays.
The model Si-680-6 reduces the encumbrance. The closing "V" unit allows high speeds extrusions and realizes faster series. The strong acceleration and deceleration of the injection unit is its talent. The particular mechanism of the injection slide prevents unwanted strengths on the mould and on the fixed top.
In addiction, the operative panel is intuitive, all screens are easy accessible from the main menu to guarantee an instant access. The control on braking shocks is a supplementary characteristic for stability and for the continuity of moulding. Toyo has developed a new concept of lubrication Plastar/grease, that allows a save of 90% of the use of the grease. The power consumption has been reduced especially for high tonnage machines.
Toyo has also developed a huge range of screws that, using Toyo technology, can deal a wide variety of resins. The SRC-II system ensures the uniform density of material.
The main advantage of Toyo in Italy is based on the offer of a 25-years tested technology. The Toyo injection presses, completely electric, consume a third part of electrical energy needed for an hydraulic traditional one, reducing the consumption at first and then also the initial investment and the future costs.